DeliveryLivraisonEntregaالتسليم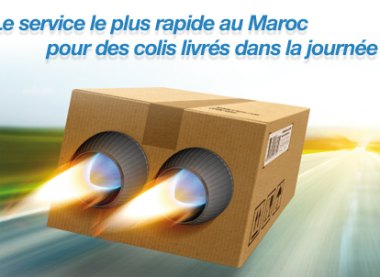 Atlas Extreme will despatch your purchased goods on receipt of payment via Wafacash /Post Office MoneyGram / Paypal or a credit to the Atlas Extreme bank account (see Payments page). Your goods will be despatched to you  for 22 DH  / 2 Euro additional charge via SDTM (Societe Marocaine de Distribution et de Transport de Marchandises et Messageries) or CTM Messagerie. We will contact you as the goods are despatched to notify you which of the two courier services has been used and you will need to collect the items from the courier's local depot. See courier websites for depot addresses.  We will despatch to your nearest local depot.
Your package will be dispatched to you in Marrakech by hand or picked from our store in Imlil or Kettara villageAtlas Extrême va expédier votre marchandise achetée sur réception du paiement via Paypal de MoneyGram pour le Bureau de poste Wafacash ou un crédit sur le compte bancaire Atlas Extrême (voir la page de paiement). Vos marchandises seront envoyées à vous moyennant 22 DH 2 Euro supplémentaire par l'intermédiaire de SDMC (Société Marocaine de Distribution et de Transport de Marchandises et Messageries) ou CTM Messagerie. Nous communiquerons avec vous que les marchandises sont expédiées pour vous aviser que du courrier deux services a été utilisé et vous devrez recueillir les éléments de la SAV local de courriers. Voir les sites Web de courrier pour les adresses de dépôt. Nous sera envoyé à votre dépôt local le plus proche.
http:www.ctm-messageries.mawww.ctm-messageries.maa
http:www.groupesdtm.comwww.groupesdtm.coma
Votre colis sera envoyé à vous à Marrakech à la main ou choisi dans notre magasin dans le village d'Imlil ou KettaraAtlas Extrema a enviar sus mercancías compradas en el recibo de pago a través de Wafacash la oficina de correos MoneyGram Paypal o un crédito a la cuenta bancaria extrema Atlas (vea la página de pagos). Sus mercancías serán ser enviados a usted por 22 suplemento DH 2 Euro via SDTM (Société Marocaine de distribución y de transporte de Marchandises et Messageries) o Messagerie CTM. Nosotros le contactaremos cuando las mercancías son enviadas para notificarle que del courier dos servicios se ha utilizado y tendrá que recoger los elementos de la estación local de correos. Ver sitios web de mensajero para direcciones de depósito. Nosotros le envío a su almacen local más cercano.
Su paquete será enviado a usted en Marrakech con la mano o escogido de nuestra tienda en el pueblo de Imlil o Kettaraأطلس المتطرفة سوف الإرسال الخاص بك السلع المشتراة على استلام المبلغ عن طريق وافاكاش مكتب البريد MoneyGram بأي بال أو ائتمان إلى حساب البنك المدقع أطلس (انظر صفحة المدفوعات). سيتم إيفاد البضائع الخاصة بك لكم ل 22 "يورو 2 درهم" رسوم إضافية عن طريق سدتم (سوسيتيه المغربية دي توزيع et de النقل دي السلع et ميساجيريس) أو CTM Messagerie. وسوف نتصل بك كما يتم إيفاد البضاعة لإعلامك التي تم استخدام الخدمات، وسوف تحتاج إلى جمع العناصر من مستودع المحلية سعاة الساعي اثنين. راجع مواقع الساعي لعناوين مستودع. ونحن سوف الإرسال إلى الخاص بك أقرب مستودع المحلية.
الحزمة الخاصة بك سوف تكون أرسلت إليكم في مراكش باليد أو اختار من المتجر في قرية أمليل أو كيتارا