Sale!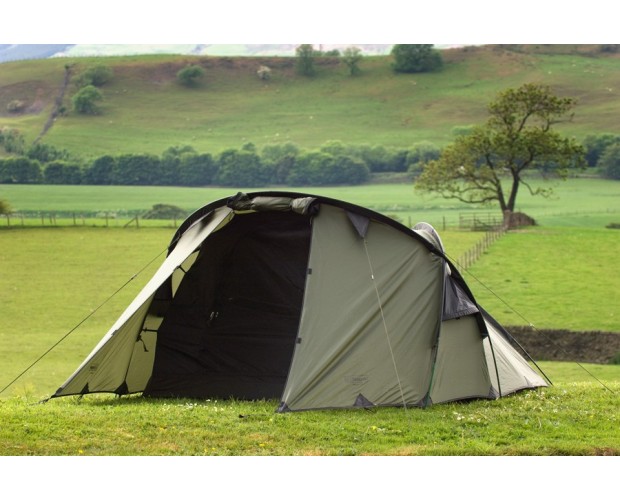 Tent SnugPak Scorpion 3
EUR 422.73
10% off!
In Stock
Tente SnugPak Scorpion 3.
Softie 15 in Yellow includes free snuggy pillow, find out more about the snuggy pillow here Originally designed for people working and operating in Arctic conditions who demand serious performance from their kit, the Softie 15 Discovery provides maximum warmth in extreme temperatures, yet still packs to a relatively small, handy pack size.
The Softie Premier filling has great insulating properties, trapping heat and maximising comfort.; the mummy-style shape is designed for warmth and comfort and the snugfit hood has an adjustable cord ensure a comfortable night's sleep, even when the temperature drops.
A tried and tested favourite, this British made sleeping bag combines micro pack size with serious performance for extraordinary expeditions.

Need a longer sleeping bag?
Do you find most sleeping bags too short? If so look no further as here at Snugpak as we manufacture in the UK we have the facility to extend some of our famous softie range. If you're taller than 6'3" (190cm) or would just like a little more room you may find the extra long option to be perfect for you. We can add a further 30cm to your sleeping bag increasing the exterior length from 220cm to 250cm. Adding this extra section to your sleeping bag will make your night's sleep much more comfortable by increasing your leg room.* *Please note the extra long section will not extend the main sleeping bag zip, the extra space will be added below the zip & standard expanda panels will still fit the extra long bags.
• Temperature Rating: Comfort: -15°c, Extreme: -20°c
• Compact pack size: 28cm x 23cm (fully compressed)
• Weight: 2400g including compression stuff sack
• Compression stuff sack included for compact carrying
• Reinforced foot – so strong you can even sleep with your boots on!
• Full length two-way, anti-snag zip (left hand and right hand versions available)
• Enjoy greater comfort by adding the Snugpak Expanda Panel to make a wider sleeping bag. (expander available separately, see below)
• Made in the UK. Support UK manufacturing and enjoy superior British quality
• Snugfit Hood The quilted top of the bag is tailored, pleated, and fitted with a drawcord so it pulls into shape, rather like a jacket hood
• Anti-snag Zip with full length baffle To prevent the 2-way zip from snagging either the zip baffle or the bag edges, an "anti-snag strip" of webbing is sewn in behind the zip. The full length baffle prevents heat from escaping through the zip area
• Extra Length Available. This sleeping bag can be made extra long, so if you're tall, enjoy a comfortable night's sleep without having to bend your legs!
• Liner Fastening – the loose liner of Softie insulation stays in place, ensuring maximum comfort, and an undisturbed night's sleep
• Hanging tabs allow easy airing and drying
• Zip Together Buy a left and a right hand to make a double (please check when ordering)