RENT MOUNTAIN EQUIPMENT, ALSO MULES AND MOUNTAIN GUIDES ÉQUIPEMENT DE LOCATION MONTAGNE EQUIPO DE MONTAÑA DE ALQUILERمعدات الإيجار الجبلية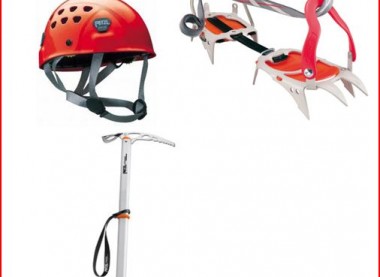 Rent Mountain Equipment, mountain guides and mules
Atlas Extreme has teamed up with Dynafit and Salewa to rent mountain equipment in Morocco.  If you want to rent mountain equipment for ski touring and winter mountaineering Atlas Extreme can equip you.  Rental costs are priced on a per day basis with self collection and return.  It is the customer's responsibility to arrange insurance for the rent of mounatin equipment against loss and damage. 
For rent of mules and mountain guides see these products under the Rental Equipment menu.
Rent Mountain Equipment – Deposits
A refundable deposit is payable with the rental price unless goods are collected by a local guide and guaranteed by the guide for safe return.  Deposits will be retained or part retained only if equipment is lost or damaged to the level that it requires replacing.
High value items where the deposit is significantly less than the value of the hired equipment may only be rented from Atlas Extreme via association with a local travel agent authorised by the Moroccan Ministry of Tourism or a qualified mountain guide from CFAMM or Federation Royale du Ski et de Montagne.
Rent Mountain Equipment – Collection
Rented mountain equipment may be collected at the customer's choice of the following locations:
Atlas Extreme,Boutique 2,  Kettara 40152,  Marrakech,  Morocco, Tel +212(0)661377129
Atlas Extreme, Based in the High Atlas Imlil village, 17Km from Asni Center, Al Haouz 42152, Marrakech, Morocco Tel +212(0) 661377129
 Hôtel Riad Omar ,22 rue Bab Agnaou,Médina,Marrakesh,MOROCCO.
If you wish to rent mountain equipment please go to the RENTAL EQUIPMENT sub-menu and either select the individual items you wish to hire or one of the three winter equipment hire packages.  These are 'Basic Winter Hire', 'Snow Safety Kit' and 'Winter Mountaineering' .
Payment for the hire cost must be made via Paypal to secure your reservation and the refundable deposit (an amount equivalent to the Atlas Extreme sale price of the item) can either be made via Paypal or in cash when you collect/return the hire equipment unless these are collected by a local guide and guaranteed by the guide for safe return .
Indicate the number of days you wish to hire the item by adding the item multiple times (equivalent to number of hire days) to the shopping cart.
Please specify the start date and preferred pick up time for your equipment hire in the notes section of Checkout.
If you wish to hire multiple items please place multiple hire orders.Location de Mountain Equipment, aussi des mulets et des guides de montagne
Atlas Extrême a fait équipe avec Dynafit et Salewa d'offrir un service de location sur une gamme d'équipements pour le ski de randonnée et Alpinisme hivernal. Les frais de location ont le prix indiqués sur la base d'une journée avec la collection libre et retour. C'est la responsabilité des clients d'organiser l'assurance pour l'équipement contre la perte et les dommages. Une caution est payable avec le prix de location sauf si les marchandises sont collectés par un guide local et garantis par le guide pour le retour en toute sécurité. Les dépôts seront conservés ou partie ne conservés que si le matériel est perdu ou endommagé au niveau qu'elle doit être remplacée.
Articles de grande valeur où le dépôt est significativement inférieur à la valeur du matériel loué seulement peut-être être louée à partir Atlas Extrême via une liaison avec une Agence de voyages agréée par le ministère du tourisme marocain ou un guide de montagne CFAMM ou Fédération Royale du Ski et de Montagne.
Matériel loué peut-être être recueilli au choix les visiteurs des emplacements suivants :
Atlas Extrême, Boutique 2, Kettara 40152, Marrakech, Maroc, Tel 212 (0) 661377129
Atlas Extrême, basé dans le village du haut Atlas Imlil, 17 Km de Asni Centre, Al Haouz 42152, Marrakech, Maroc Tel 212 661377129
Hôtel Riad Omar, 22 rue Bab Agnaou, Médina, Marrakech, Maroc.
Si vous souhaitez louer équipement veuillez aller sur le sous-menu Location matériel et soit sélectionner les éléments individuels que vous souhaitez embaucher ou l'un de l'équipement de trois hiver Location de paquets. Voici la base hiver embaucher, Kit de sécurité neige et Alpinisme hivernal.depos remboursableAlquiler de equipo de montaña, también mulas y guías de montaña
Atlas Extreme ha asociado con Dynafit y Salewa para ofrecer un servicio de alquiler en una gama de equipos de esquí y alpinismo de invierno. Costos de alquiler tienen un precio por día con colección propia y regreso. Es la responsabilidad de los clientes para concertar el seguro contra daños y perjuicios para el equipo. Un depósito reembolsable es pagadero con el precio del alquiler a menos que las mercancías son recogidas por un guía local y garantizadas por la guía para el regreso a salvo. Se retendrá depósitos o parte mantuvo sólo si el equipo está perdido o dañado al nivel que requiere reemplazo.
Artículos de alto valor donde el depósito es significativamente menor que el valor de los equipos contratados sólo se puede alquilar desde Atlas Eextreme mediante la asociación con un agente de viajes local autorización por el Ministerio marroquí de turismo o un guía de montaña calificados de CFAMM o Federación Royale du Ski et de Montagne.
Equipos contratados pueden recogerse en la elección de los clientes de las siguientes ubicaciones:
Atlas Extreme, Boutique 2, Kettara 40152, Marrakech, Marruecos, Tel 212 (0) 661377129
Atlas Extreme, con sede en el pueblo de Imlil Atlas alto, 17 Km del centro de Asni, Al Haouz 42152, Marrakech, Marruecos Tel 212(0) 661377129
Hôtel Riad Omar, 22 rue Bab Agnaou, Medina, Marrakech, Marruecos.
Si desea contratar equipos por favor visite el submenú Alquiler equipos y seleccione los elementos individuales que desea contratar o uno de los equipos de tres invierno contratar paquetes. Estos son básicos invierno contratar, Kit de seguridad para nieve y alpinismo de invierno.
Pago por el costo de alquiler debe hacerse vía Paypal para garantizar su reserva y el depos reembolsableأطلس١كستريم  قد تعاونت مع دينافيت وسلوى لتقديم خدمة تأجير على مجموعة من المعدات لجولة التزلج وتسلق الجبال في فصل الشتاء. تكاليف استئجار تسعر على أساس لكل يوم مع جمع النفس والعودة. أنها مسؤولية العملاء لترتيب التأمين للمعدات ضد الفقد والتلف. وديعة يتم دفعها مع سعر الإيجار ما لم يتم جمعها في دليل محلي السلع ومضمونه بالدليل للعودة الآمنة. سيتم الاحتفاظ بودائع أو الإبقاء على الجزء فقط في حالة فقدان أو تلف للمستوى الذي يتطلب استبدال المعدات.
الأصناف ذات القيمة العالية حيث يتم الإيداع إلى حد كبير أقل من قيمة المعدات المؤجرة فقط قد تكون مستأجرة من "أطلس المتطرفة" عن طريق رابطة مع وكيل سفر محلي معتمد من وزارة السياحة المغربية أو دليل جبال مؤهلين من كفام أو اتحاد التزلج دو رويال et de مونتاني.
ويمكن جمع المعدات المستأجرة في اختيار العملاء من المواقع التالية:
أطلس المتطرفة، بوتيك 2، كيتارا 40152، مراكش، المغرب، تل 212 (0) 661377129
أطلس المتطرفة، ومقرها في قرية "أمليل أطلس عالية"، 17 كم من مركز اسني، الحوز 42152، مراكش، المغرب الهاتف 212(0) 661377129
عمر رياض Hôtel، 22 شارع باب Agnaou، المدينة، مراكش، المغرب.
إذا كنت ترغب في استئجار المعدات يرجى الذهاب إلى القائمة الفرعية، "تأجير المعدات"، وحدد العناصر التي ترغب في استئجار.
لتغطية تكلفة استئجار يجب الدفع عن طريق بأي بال تأمين الحجز الخاص بك ودبوس قابلة للاسترداد